LEARN
PROFESSIONAL PHOTOGRAPHY
. Face to Face Classes
. Professional Studio Environment
. Hands-on Practical Approach
. Learn Now & Pay in Easy Instalments
. Dedicated School for Photography & Video Education
. Professional & Hobby courses
---
Latest Photography/Video Courses in Sydney
International Institute of Film & Photography conducts professional courses in Photography and Video (filmmaking). Our flagship program is "Mastering Professional Photography" courses that can be done part-time or full-time. We also offer the most comprehensive online photography course and the new version of same would be unveiled soon. We also organize genre-specific workshops like editorial, fashion, product photography, lighting, etc., and portfolio-building workshops.
In 2022 we will be launching our flagship film course, day video & editing workshops & makeup, modeling, and styling courses.
Earlier known as the International Institute of Art & Photography (IIAP), due to the recent expansion of our course offering, we have rebranded as the International Institute of Film & Photography (IIFP).
Our Flagship Program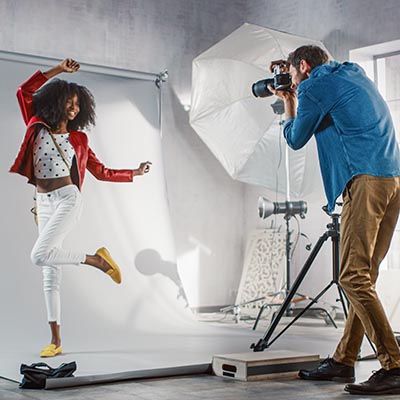 Mastering Professional Photography (3 Months Part Time)
Face to Face Course in a Real Studio…
Become a professional photographer in just 3+ months with business knowledge and a professional portfolio…
---
About IIFP
A dedicated photography/video Institute. Best courses in Sydney
IIFP (International Institute of Film & Photography) is a dedicated institute for photography & video courses in Sydney. We are not a small division of a bigger institute. On the other hand, we are an independent institute that is owned and run by educator photographers & passionate filmmakers. This results in our courses being flexible and in line with what the industry needs.
We are local & also cater to the needs of students Australia-wide with our residential courses. Our studio is based in Stanmore, not very from Sydney City. This places us in a position to cater to the entire Greater Sydney for our in-person courses. In addition, we also have short-term intensive residential courses (for which you can travel to Sydney for a short duration) and upcoming online courses. This means, that we can meet your needs wherever you are in Australia.
Our professional courses are comprehensive and compact. This results in providing our students with the flexibility to complete their courses quickly. Following this, they can start performing in the real world. We conduct courses that can help students progress from beginner to a professional level swiftly.
---
Buy now and Pay later!
---
Studio & Gallery Hire!
Our facilities are available for hire by our students, alumni, and the general public. IIFP offers subsidized rates to students and to new photographers.
Our studio can be hired on an hourly basis, which is rare for studios that are so close to Sydney CBD.
If you are looking for variety, we have many colors of photography backdrops, strobes, continuous lighting, softboxes, and other modifiers. In addition, we also have a dedicated makeup station and kitchen, bathroom, and shower facilities (on a booking basis).
We also have small gallery space for curated and booked exhibitions. We can provide them on nominal charges for the right exhibitors. Therefore, you do not have to worry about displaying your creations anymore.
Our rates are excellent if the hire is for photography education in Sydney. This means you can realise your creative vision easily.
---
IIFP Life
Our courses are intensive and educational but also they are very practical and interactive. Out students learn in a far superior way because they also enjoy the classes due to the practical content. Have a look at some behind the scenes in this Gallery.
---